Today we're announcing a new updated design for the People Directory and all related user setting screens.
The new design makes it easier to browse through all the people in your organization and quickly look up their details. Administrators can also invite and change settings for people directly from the new People Directory. Groups have also been updated and are now displayed more prominently with an optional icon.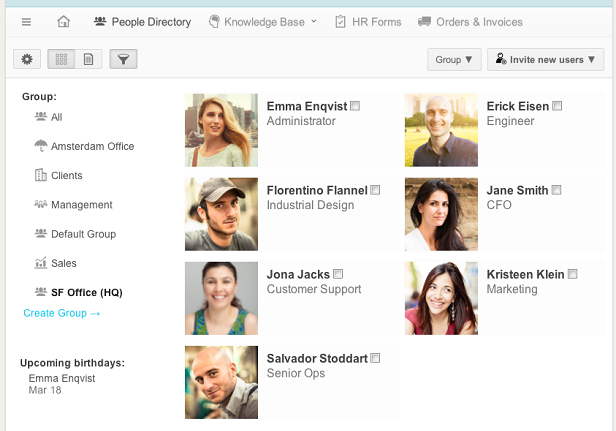 The default view for the People Directory can also be customized, allowing you to view the directory with large icons, or in a table, with just the columns you like (from phone numbers to birthdays).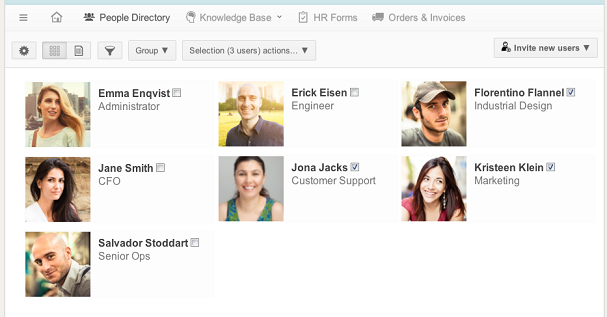 Clicking on a user instantly shows profile details and relevant settings for Administrators: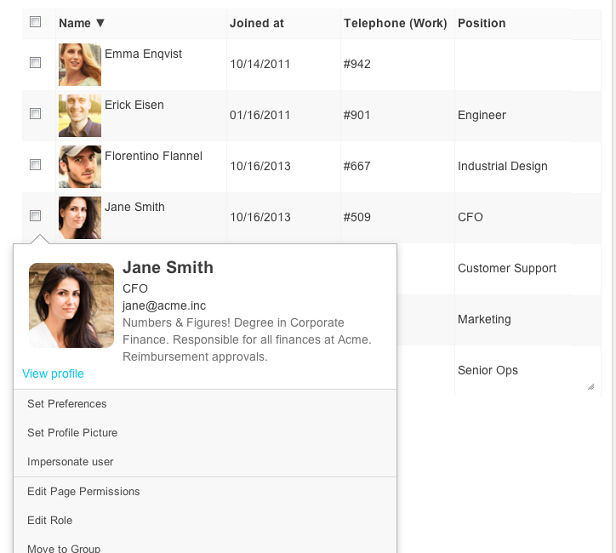 The permission settings screen has also been updated, which allows Administrators to quickly change permissions for everyone in a group: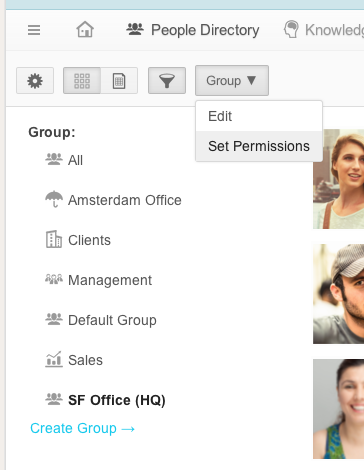 The following screenshot shows the new design for people profiles: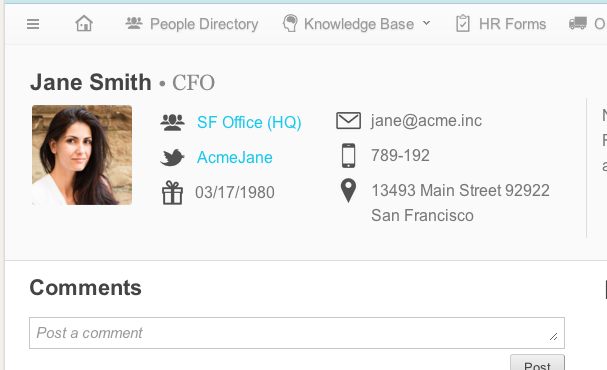 The Navigation widget has also been updated to include options for listing users and groups, making it easier to directly link to profiles for people responsible for a project or page, for example:
We also made a bunch of other small changes, from speed improvements to simplifying settings.
We hope you like these new updates. Over the coming months we're we planning to release more design updates and customization options, so stay stuned!