In this blogpost we show how you can easily add interactive 360 degree images to your intranet site. Maybe you got a cool image of your city, or of your office, or of something else you'd like to show off. Here we've embedded an interactive image of Amsterdam at night: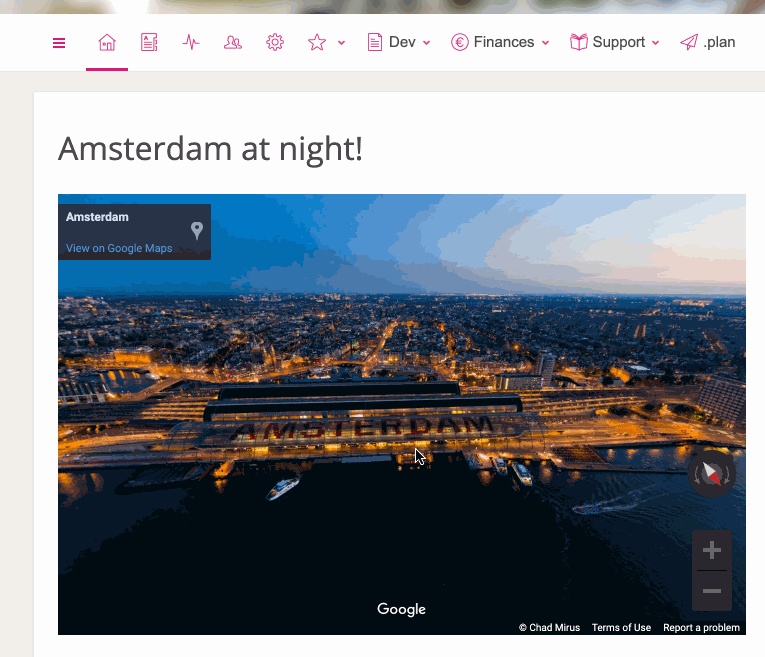 You can zoom and pan right on the intranet. Also works on mobile devices.
Step by step instructions
Adding a 360 view image to your intranet isn't difficult. These are the steps.
Find the image you want to include on Google Maps. You can use the "360" tab in the images section to filter for suitable images.
Click on the 3 vertical dots next to the image author and select "Share and embed"
Choose "embed a map", then "copy HTML"
Add a Papyrs Media/Iframe widget to your page
From the embed HTML you copied earlier, take the embed url (starts with https://www.google.com/maps/embed?") and copy that into the "include a web page" field.
Hit OK and the widget should appear on your Papyrs page. You can use the "resize" button to make adjustments as needed.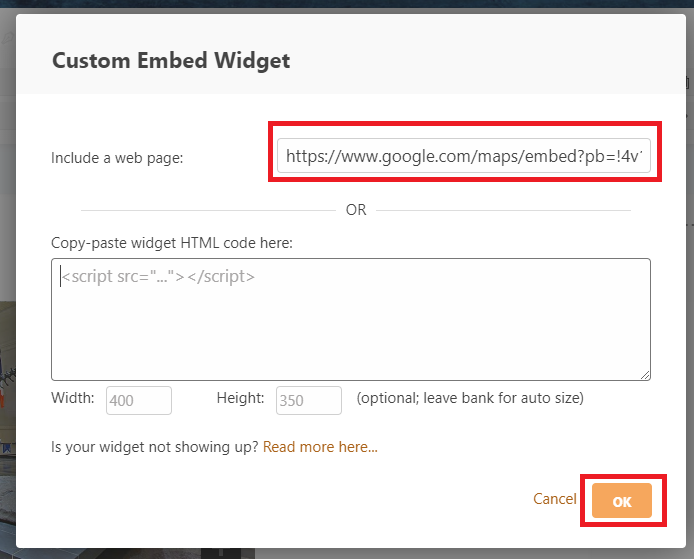 That's it. Just a cool trick we wanted to share.