With Papyrs, we want to make it really easy to collect and process information online. You can easily build online custom forms with drag & drop. The forms are put directly on your Papyrs pages, so you can show any other relevant rich content and information alongside your form. The data you collect with these forms ends up in a form database that you can search through, filter based on relevant attributes and you can export form data to a spreadsheet program like Excel.
Permissions for Papyrs Forms are straightforward. You can choose whether regular users can view all submitted form records or only those form records they have submitted themselves, and whether they can edit nothing, their own form records, or all form records.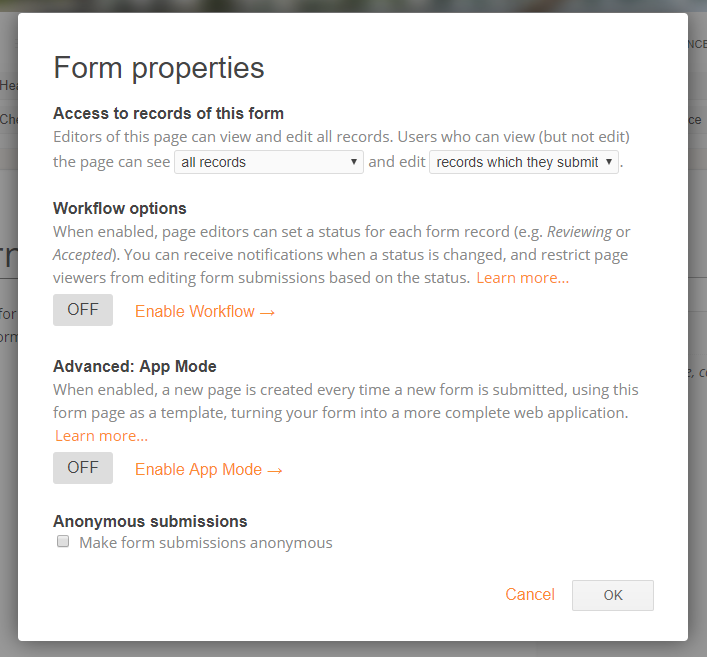 You can upgrade a regular Papyrs Form to a Papyrs App. With Papyrs Apps every time a form is filled out Papyrs creates a Papyrs Page for that individual form record. You can then add rich content to that form record like you can for any regular Papyrs page. This means you can add Tables, Image Galleries, Videos, and any other rich content you like to that App Page. But you keep all the benefits of the structure that a form provides.
These App pages can contain any kind of content. Some of this content may be sensitive, some of the content you may want to share with everybody in your organization. That's why you can set access permissions for individual App pages. Administrators can choose who can view and who can modify an Papyrs App page. This is in contrast to regular forms where the same permissions apply to every record in the form database. However, when you have dozens or even hundreds of these pages setting these permissions individually can get tedious. That's why Papyrs has a Bulk Permission assignment tool. You can use that to quickly copy permissions between users, set all permissions for pages in a specific category or for pages with a specific tag. One thing was missing though: the option to set permissions for all pages that are part of a specific Papyrs App. We added that feature today.
To use Bulk Permission assignment for Apps pages first navigate to the people directory and select Edit Permissions: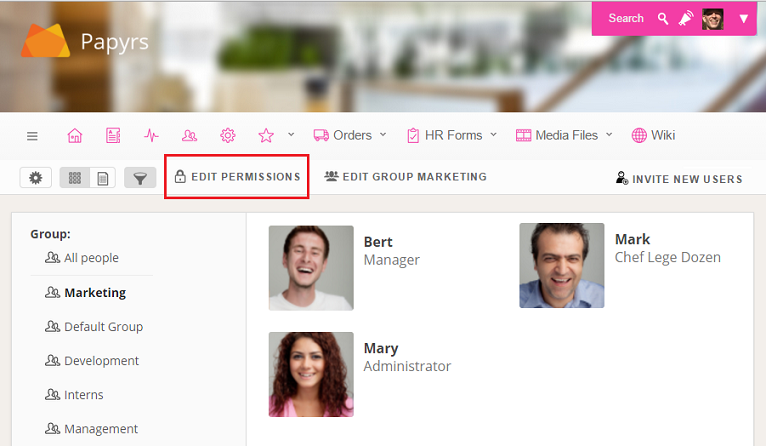 Then select "Filter pages":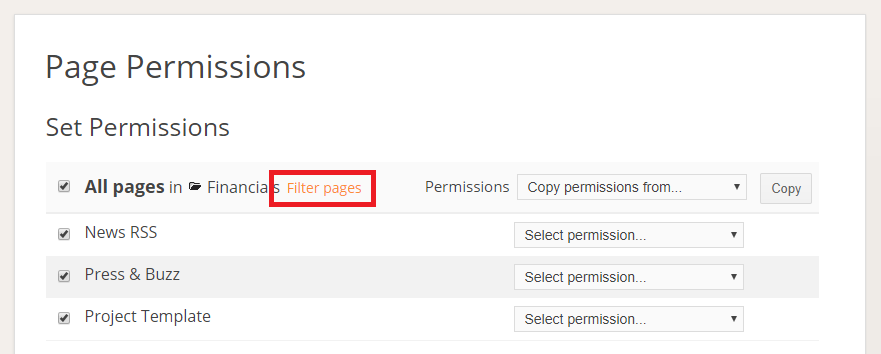 And here you can select the App Filter: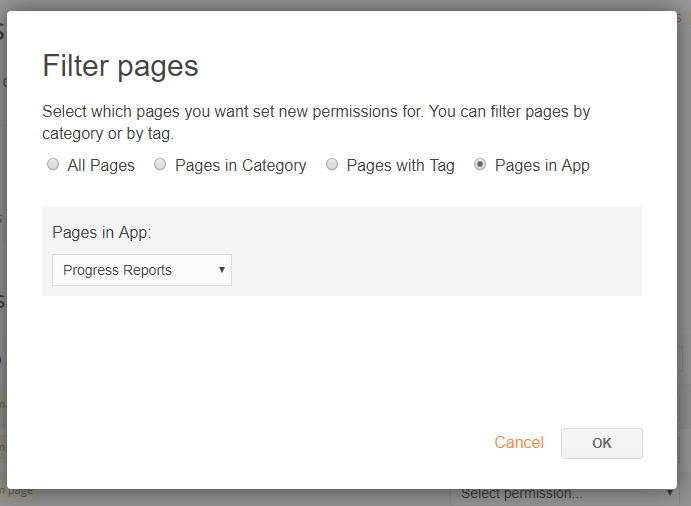 For Papyrs users who are not yet familiar with Papyrs Apps, take a moment to look at https://papyrs.com/apps/ for a quick overview. The section on Papyrs Apps in the User Documentation describes the functionality in detail. Of course, if you have any question about Papyrs features you can always Contact Us