Using the page editor, you can add form fields directly to your pages to collect data and process requests on your Papyrs intranet.
We've recently released a couple of updates to the form records view, including an updated design, a quick find-as-you-type search, and sticky headers and scrollbars to make it easy to navigate large tables.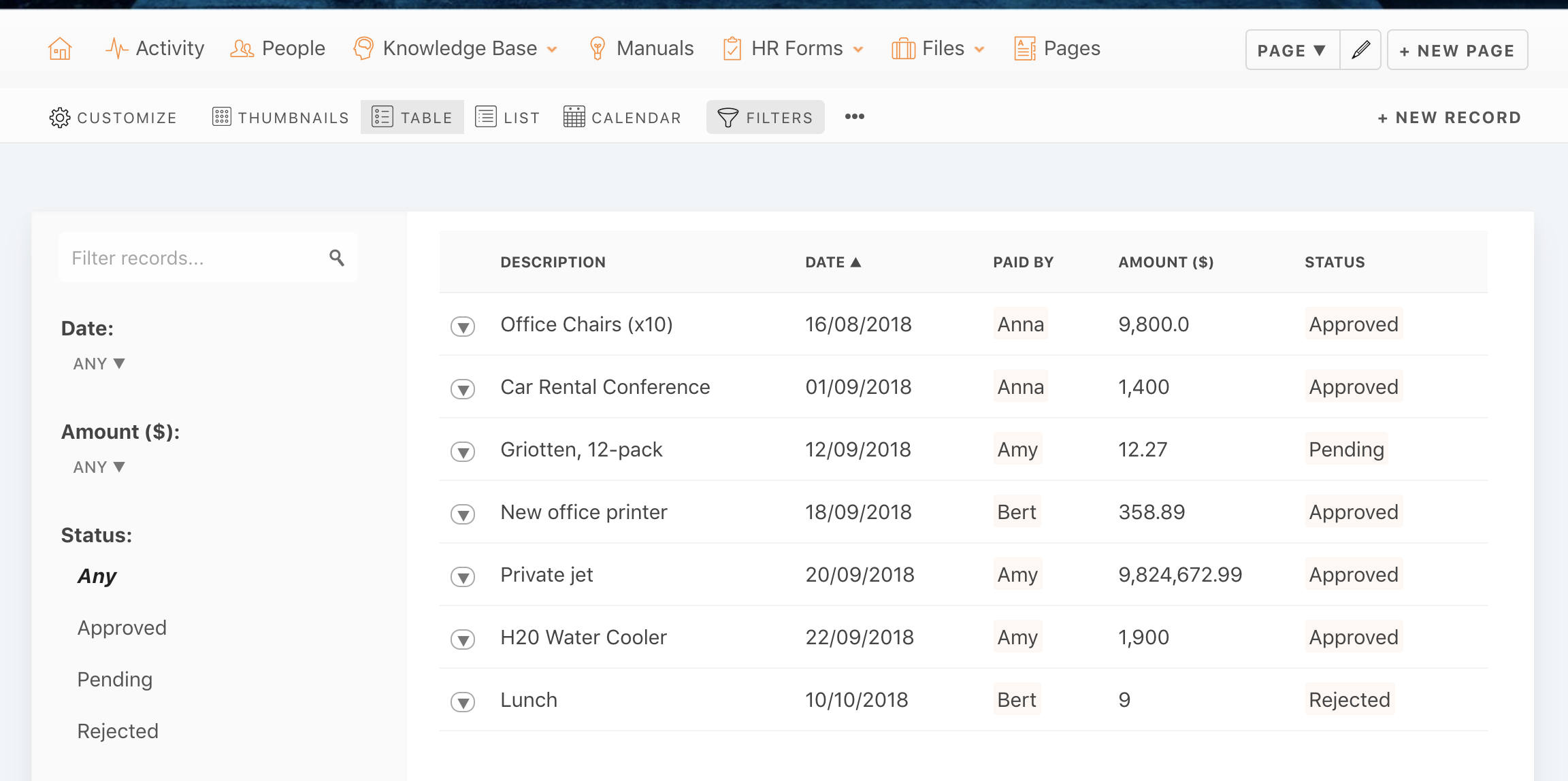 We hope you like these updates!